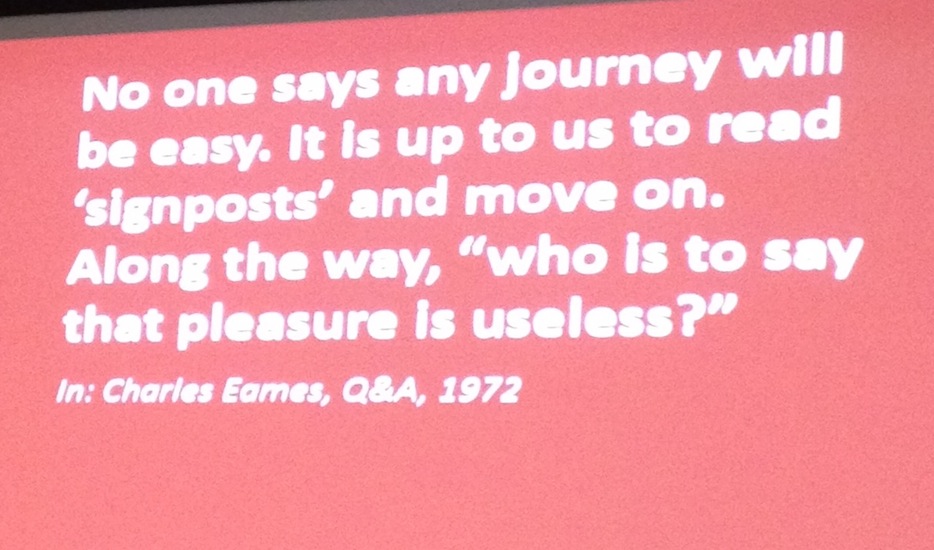 Workshop: Aesthetics of Sustainability Session 2  - Questioning images deployed in urban and architectural practices
Dr. Marc Glöde - Assistant Professor at the ETH Zürich & Curator of the Art Basel's film program
"If we think about sustainability what images come to mind?"
- What does the variety of images mean? What do they point to? - The banal of green (70s movement, historical context, green party..) - The common icons/symbols: hands, world, sphere.. - How do we deal with cliché images? - How do we deal with impact of information? - How to avoid cynicism?
- The utopia vs "detopia" of sustainability images.
Important points when considering images: - How can I step back for a more critical view? - How can I find specific complexity? - Get away from generalization - focus, precise connection to the question that im dealing with. - How do you connect the context to the image-making?
- – - – - – - – - – - – - – - – - – - – - – - – - – - – - – - – - – - – - – - – - -
TALK "On the footsteps of passion"
Pedro Carvalho de Almeida is Portuguese designer who completed his PhD at Central Saint Martins.  In the passionate talk about his project, he contextualized the personal reasons for pursuing research, the obstacles along the way, and the outcome. Brand Archives was the exhibition presented in October 2012.  "By addressing the relevance of brand archives to companies, designers and the broader culture, it represents a critique as to how the cultural inheritance of locally specific heritage brands is often overlooked and tends to dissolve amongst global influence.  What this thesis aims to show is the sort of historical memory relating to brands that can be lost. Through a 'designerly' way of exploring brand identity it presents a response for the rescuing, recovery and analysis of historical memory. It argues that brand archives are key instruments for designers to derive meaning and convey cultural memory into the future, and that visual identity is a channel through which cultural memory can be acknowledged, displayed and experienced." Em Português AQUI
- – - – - – - – - – - – - – - – - – - – - – - – - – - – - – - – - – - – - – - – - -
Watching Compostmodern 2013 Videos:
Ezio Manzini – Design's role in Social Innovation and Technology "Resilience today is a concrete possibility. It appears as open and distributed socio-technical systems and it results from a complex innovation in which the technological side cannot be separated from the social one. The good news is this double trend of technological and social innovation is spreading world-wide. And that design is starting to play a role in it."
[youtube http://www.youtube.com/watch?feature=player_embedded&v=yQMQNgjiz9M w=500]
Terry Irwin – 5 Aspects of Responsible Design "Terry Irwin is interested in design for sustainability, and her research explores how living systems principles can inform traditional design process. Irwin sees design as playing an important role in the transition to a sustainable society. Her areas of research interest focus on worldview as the basis for design for sustainability, and examines the aspects of an ecological world view for designers."