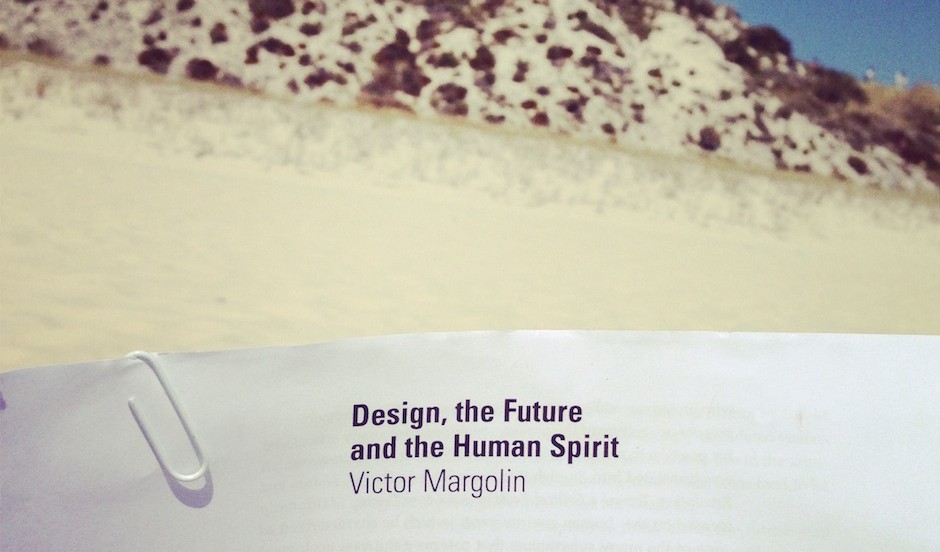 This week  I have been writing an overview of the first 6 months of my PhD Research.
In the meantime, I have come across a really interesting publication - Catalyst Review - by students and faculty of Pratt Design Management program.  "CATALYST encourages conversation among leaders in design, business and social innovation who are interested in the role of strategic design in creating economic value, advancing equity and assuring environmental stewardship." Particularly the issue titled "The Good Life" is of great interest to my research. In this publication articles address the common question of how to motivate people towards sustainble behaviors.    A similar question, but in other words, is also looked into by The Guardian: Nudging people towards sustainability
One of my favourite reads this month has been Victor Margolin's text "Design, The Future and the Human spirit." Margolin, V., 2007. Design, the future and the human spirit. Design Issues 23, 4–15.
"We need to reconfigure the ethical discussions, however modest, that have historically been part of design discourse. At the core of a new design ethics is the question of what it means to be human."
"The future we are facing deeply implicates designers who work across many different professional fields. They are, in effect, the agents whose skills produce the milieu of products and services in which we live. To the degree that this milieu does not enhance and affirm human potential and well-being, we must hold designers at least partially accountable."