Bangkok, Thailand, 2012
Doi Tung is a project established in 1988 to rehabilitate the Chiang Rai - in Golden Triangle once a region of illicit opium production. Balancing environmental, social and economical factors the successful project became model of UN Office Against Drugs and Crime. The people today produce textiles, mulberry paper, ceramics, coffee product, orchids and are self-sustained by income generated through shops Doi Tung Lifestyle and Doi Tung Café.
After graduating MA Communication Design in 2009 I worked two years as a design consultant. In 2012 moved to Thailand commissioned to work on the Doi Tung brand and graphics. A commission gained through an open call for proposals through University of the Arts London.
I collaborated with the (product) designers at the Bangkok office as there was no one specialising in communications. I evaluated the already established communication design guidelines and researched potential ways to improve how to tell the story of the products and its sustainable design practice. Given the unsettling floods in northern Thailand this summer, much of the Doi Tung village suffered extensive damage and the communications project of Doi Tung, along with other design projects, were put on hold. Shown here are excerpts of the concept development to be implemented, although unfortunately it did not get to this point.
This project was the lead up to considering doing a PhD. During the course of this project whilst living in Chiang Rai, I began to write more about the design process. Particularly the role of the designer as facilitator rather than the producer of the final communication design outcome. In the process of research we conducted a couple workshop with the local village on ideation towards developing the village
In 2014 this project was celebrated as part of an exhibition held at Chelsea College of Art and Design showcasing industry projects where the University of the Arts London supported.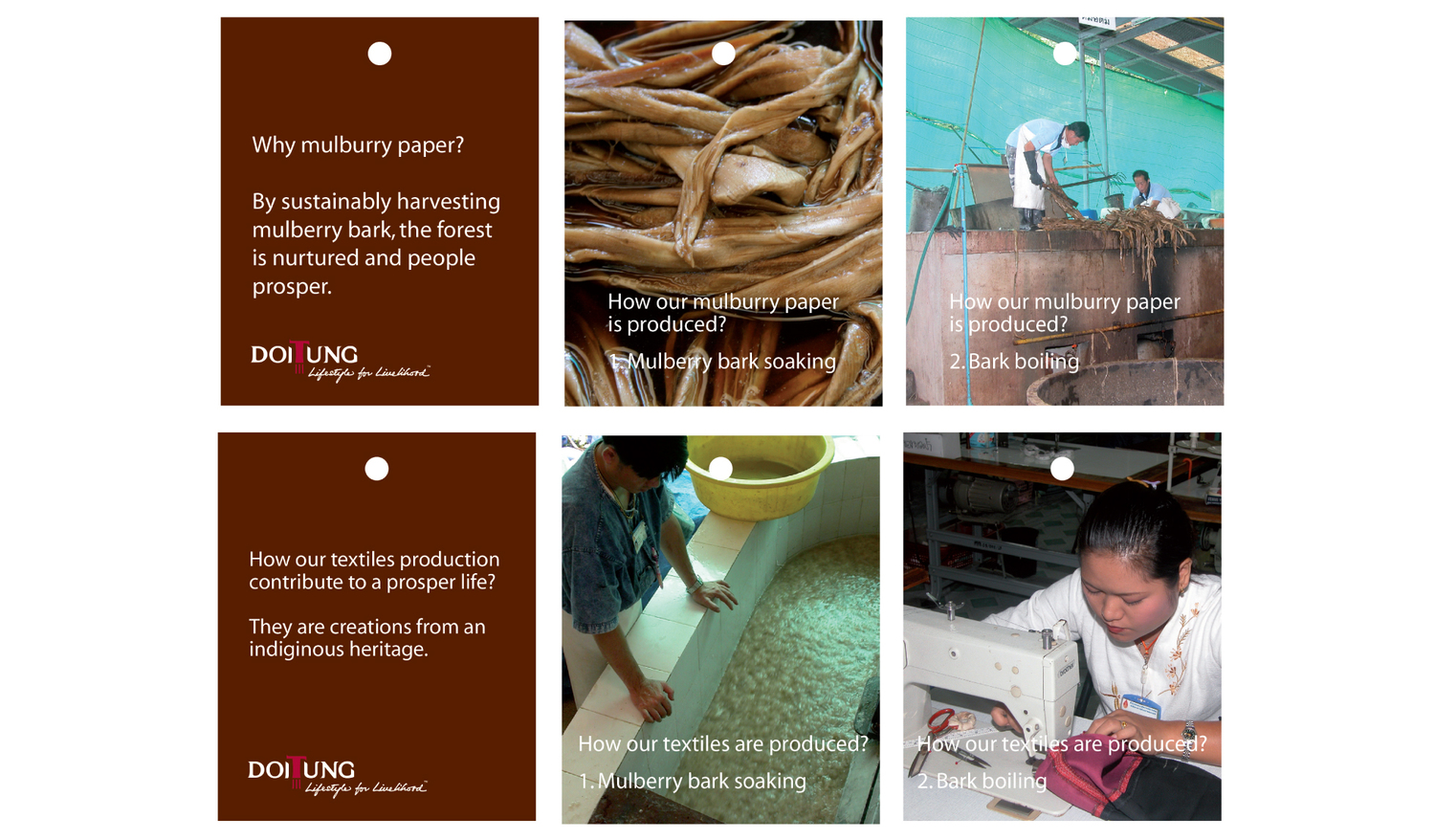 Exhibition at Chelsea College of Art, 2014
The story of this project was exhibited at Springboard celebrating CCW graduates working overseas.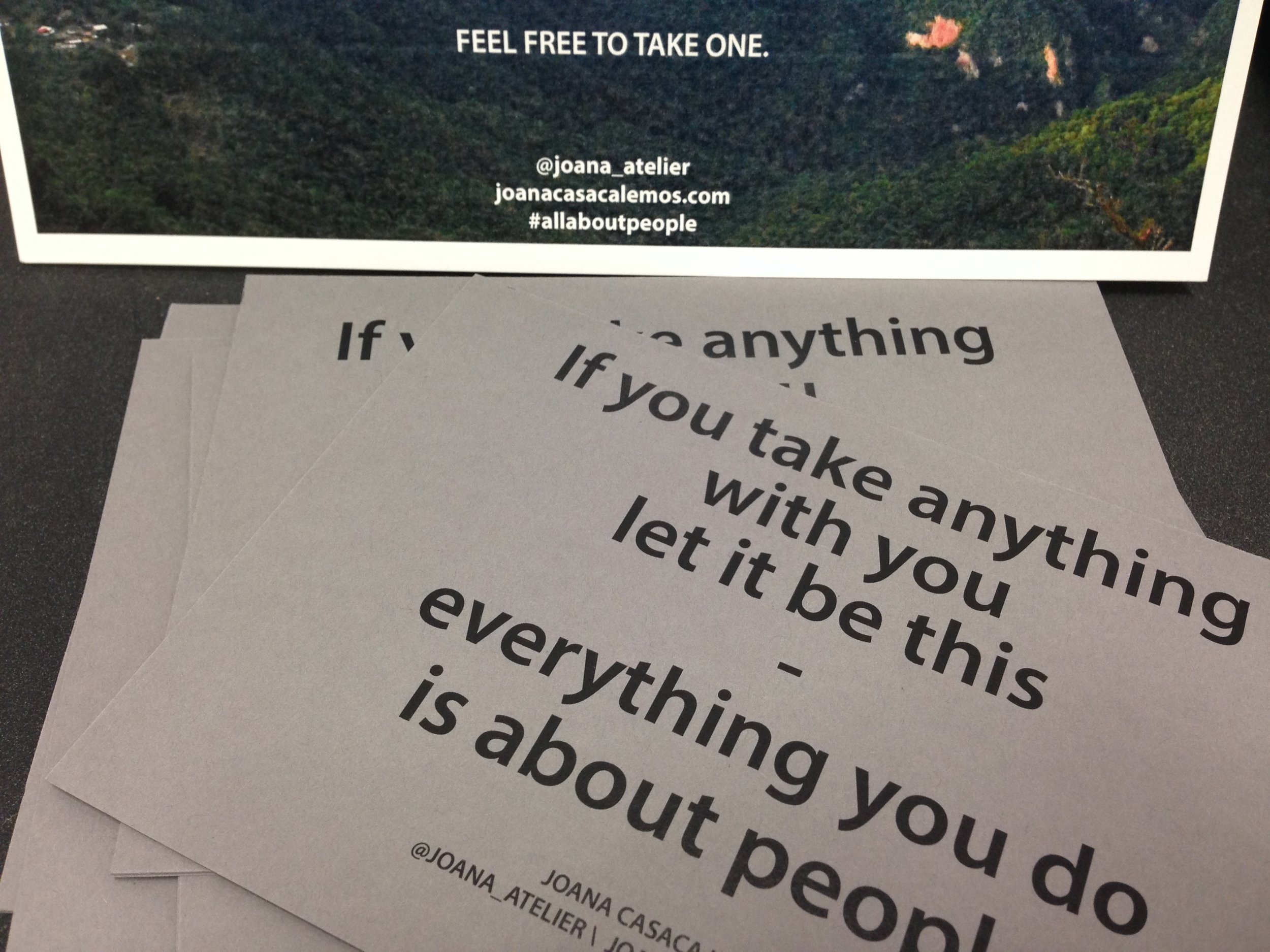 "If you take anything with you let it be this, everything you do is about people."
I spent time in Chiang Rai collecting insights and researching potential ways to tell the story of the products, the hill tribes and their sustainable practices. We wanted the public to better understand the ways of life behind the products. This display is a visual journey of this research, experience, and the development of ideas quickly prototyped on the ground. In the summer of 2012 Thailand witnessed some of the toughest floods yet. I had to leave Thailand and the project was left unfinished.