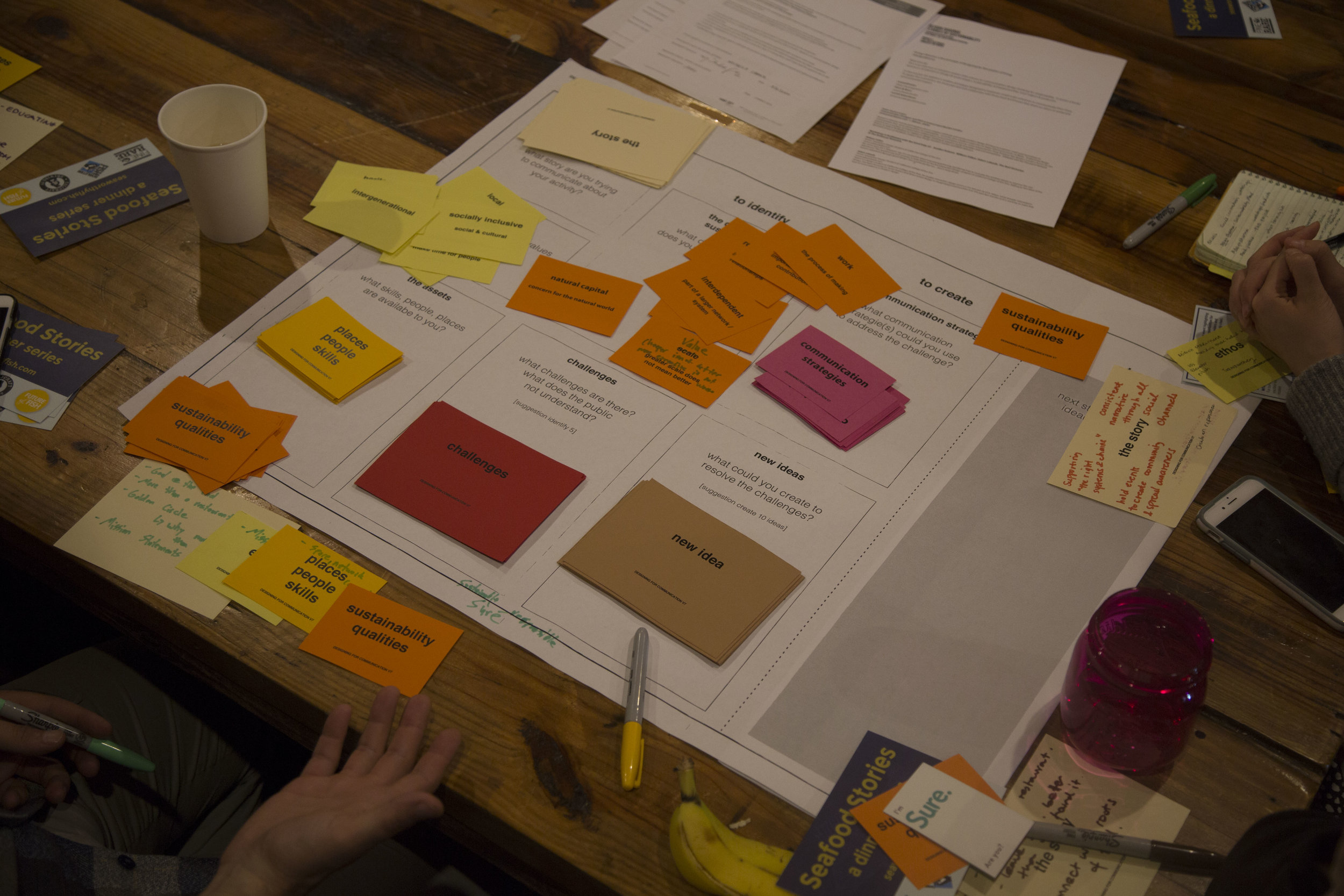 A new design method created to support businesses with communication strategy and their qualities of sustainability.
If you seek to develop your impact story this method is your guidance.

△ apply a design thinking lens to develop your own communications strategy.
△ affordable workshops for start-ups and social enterprises.
"There needs to be space where people can share. A kind of arena for discussion"
Rubies in the Rubble, London
"Define sustainable, local, organic without using the words but conveying the strength"
Fine & Rare, San Francisco
"From being more transparent to being more accountable, to upping the game"
"When you work on helping businesses sometimes
you forget how valuable is to think and re-think your own way entity and especially to confront it with
external people view"

Makesense, Senegal

"We loved this workshop because it allowed us to brainstorm with methodologie from our "why" to actions to be done, step by step and with the help of people outside of our team. Our plan is now on the wall in the office!"

Apiafrique, Dakar